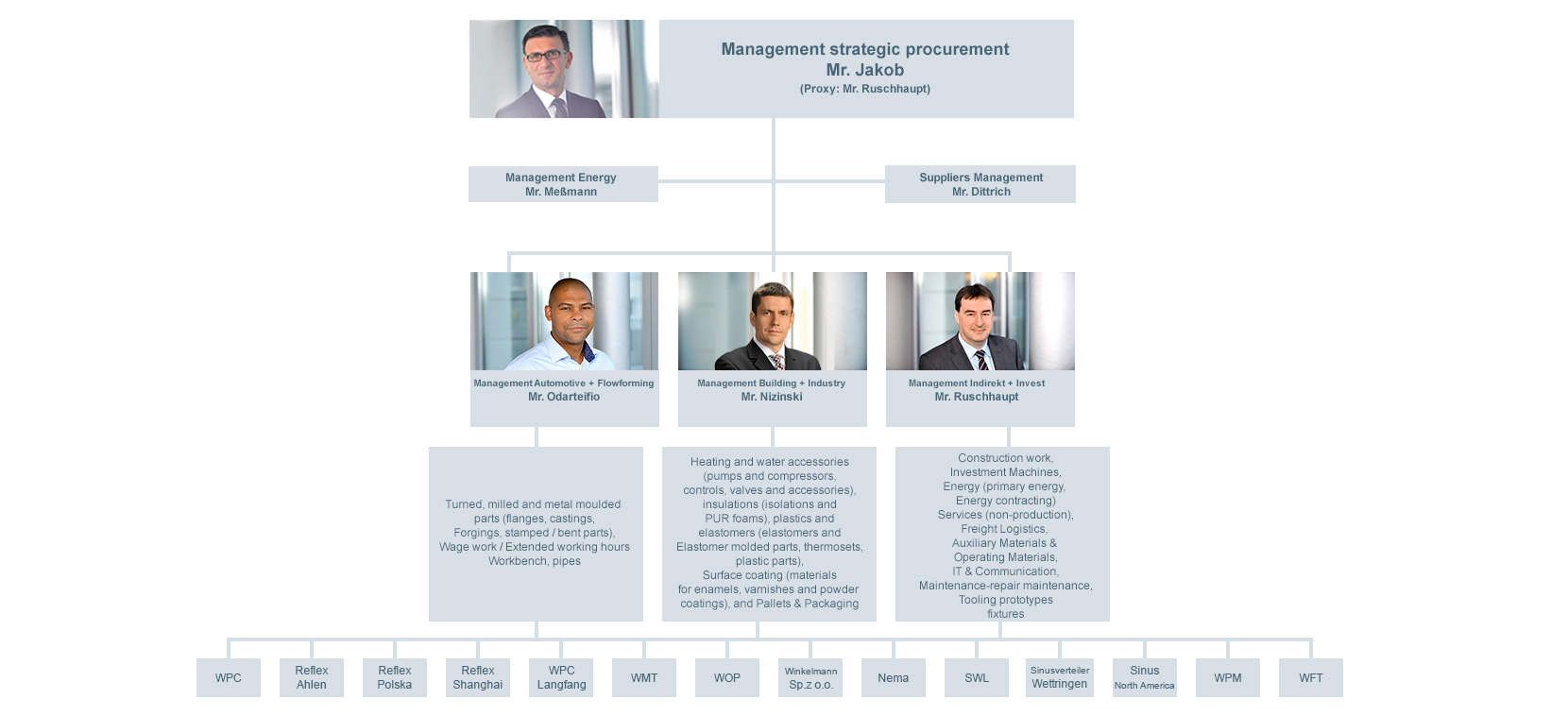 The Winkelmann Group is a group of companies made up of multiple companies and factories with their own operational structures. Strategic management and coordination of procurement is the responsibility of the head of strategic procurement and four product group managers.
The procurement organisation thus consists of clearly focused units – multi-site strategic procurement and site-specific Operational Procurement. The Strategic Procurement team is responsible for procuring key material groups such as raw materials, energy, etc.
By bundling demand from multiple sites and sourcing materials and services globally, we aim to systematically realise synergies and exploit potential for cost reductions.
The site-based Operational Procurement teams are responsible for procuring materials for day-to-day operational requirements, always in coordination with the Strategic Procurement unit. They form the direct link between internal points of consumption and our suppliers.